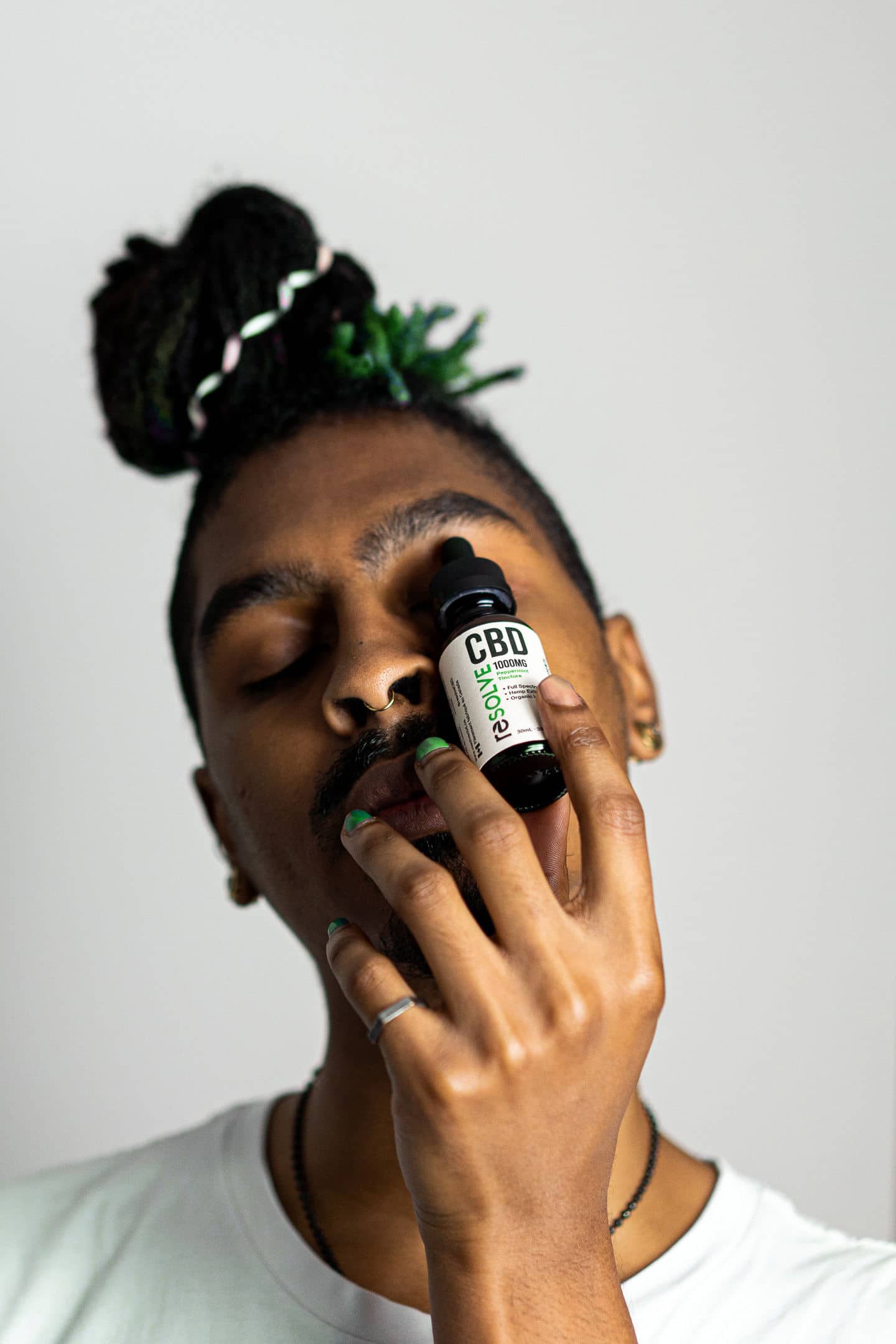 CBD (Cannabidiol) is the primary compound found in hemp plants, while THC (Tetrahydrocannabinol) is the main compound in marijuana plants. There are also other compounds such as CBN and CBG contained in both plants, and these plant compounds are known as cannabinoids. While there are over one hundred cannabinoids found in cannabis plants, each with their own unqiue effect, THC is the only psychoactive cannabinoid. Because our CBD and CBN products are derived from hemp plants, they are non-psychoactive (i.e. does not get you high) due to the negligible THC content (<0.3%).
These cannabinoids can be extracted in various forms, such as CBD isolate, broad spectrum and full spectrum. These plant extracts are then infused into various products such as oils, gummies and tinctures. CBD interacts with our body's Endocannabinoid System (ECS), to maintain balance and homeostasis throughout the body by binding to receptors shown to improve symptoms of pain, anxiety, inflammation and more. Because of this, CBD can be a natural, plant-based alternative to helping you (or even your pet) live a healthier, well-balanced life.
CBD affects your endocannabinoid system (ECS), which regulates the sympathetic nervous system. This system regulates metabolism, digestion, mood, memory, motor control, sleep, pain perception, immunity, fertility, and pregnancy. Speak with your doctor if you plan on taking CBD to seek out any potential health benefits.
resolveCBD is founded on three key principles: education, compassion, and accessibility. We source our CBD from locally grown hemp farms, handcrafting our CBD oils, gummies, capsules, and creams in our facilities in Toronto. We strive to provide you with the information required when buying CBD online, including Certificates of Analysis, conducted by 3rd party labs.
And don't just take our word for it - check out our customer reviews!
You can also visit our blog, where you'll find credible educational pieces about CBD and how it can enhance your life. We are deeply committed to our community, offering an empathetic pricing program (Resolve Cares) so our CBD oil can remain accessible for those who need it but may not have the financial means to continue purchasing. resolveCBD is not just another CBD company—it's a family.
What can CBD help relieve?
Is your pet experiencing anxiety, stress, pain, or joint aches?
Our CBD oil for pets is made from hemp, and has been shown to help your furry friends with all of these ailments.
Don't just take our word for it
Here's what you should know
CBD has shown to have immense health and wellness benefits for humans and animals, with continuous scientific studies emerging, coupled with anecdotal evidence supporting these benefits. Some of the known benefits of CBD include increased alertness, reduced stress, reduction of chronic pain and inflammation, reduction of anxiety or depression symptoms, antioxidant properties and neuroprotection, anticonvulsant and anti-seizure benefits, and reduction of cancer-related side effects. CBD promotes a state of homeostasis, bringing balance to the mind and body. CBD has also been found to be useful for treating conditions which have not responded well to conventional treatments and medications, such as childhood epilepsy or pet anxiety.