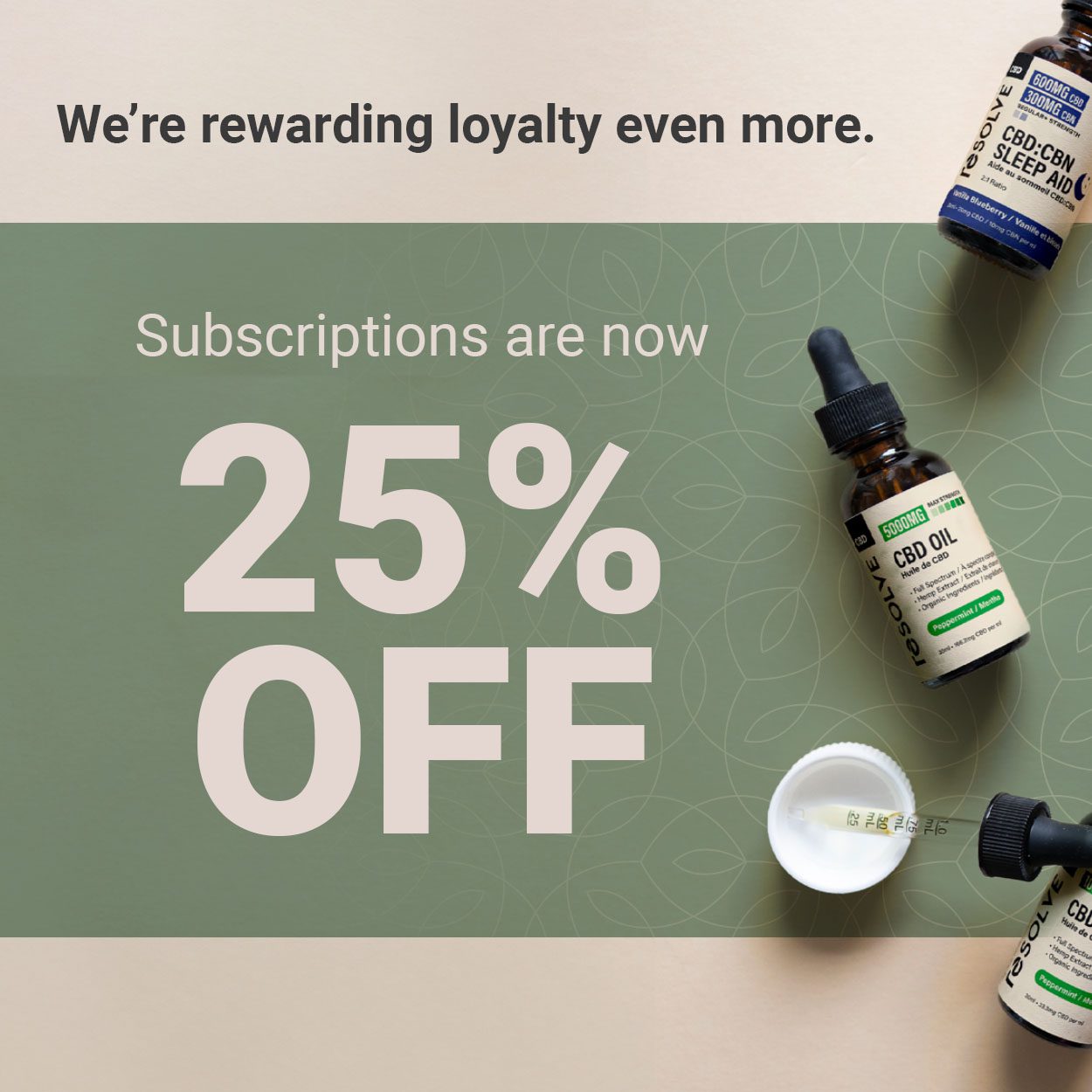 Save cash on CBD subscriptions.
Subscribe to any product and get 25% off every recurring order.
Step 1
Choose your resolveCBD product.
Step 2
Choose your re-order frequency.*
Step 3
Enter your payment details at checkout.
Step 4
Enjoy savings and your resolveCBD!
*(every 3 weeks, monthly, every 6 weeks, every 2 months)
We don't make "cheap" CBD at resolve but Resolve Rewards allows us to give you the same high-quality product at a cheaper price.
Use the code below while subscribing and enjoy another 10% off our already discounted price.
*Offer only valid on first subscription order.
You can sign up at one of four frequencies:
Every month, every 3 weeks, 6 weeks, or every 2 months. (From the day you subscribe)
If you aren't changing the product you want to receive you can change the frequency yourself. You can manage your subscriptions here.
If you want a different product you will need to cancel your existing subscription and start a new one for the product you want. Don't worry, canceling is completely free!
Here's a video if you are more of a visual learner:

25% off the price of the product when you subscribe.
You can take a break and suspend your subscription at any time. You can manage your subscriptions here.
You sure can, navigate to your subscriptions here. Then click the subscription you wish to change the payment method on, then the "Change Payment" button.
Here's a video if you are more of a visual learner: