10 tips to buy safe and effective CBD
Buying CBD (cannabidiol) online is a quick and convenient process. That said, it's important to consider some essential factors before making your purchase and understand how to shop for CBD oil safely.
There are certain things you will have to consider about a CBD product and its brand before investing as, the reality is, not all CBD is made equal. For your safety and comfort, it's important to know how to identify the right product and brand.  
At resolveCBD, we pride ourselves in being a transparent CBD retailer that provides all the information a consumer will need to make an educated purchase when buying CBD oil online.
We provide resources like a dosage chart, lab reports, and educational articles, to help people better understand our manufacturing process and the general technicalities of CBD products. When using CBD, a consumer should know how these products work, and why they work the way they do. We believe in CBD education, transparency, and providing quality products that people can feel good about buying.
If you are unsure how to buy CBD online safely, consider our 10 tips that will help you to make an educated and safe decision.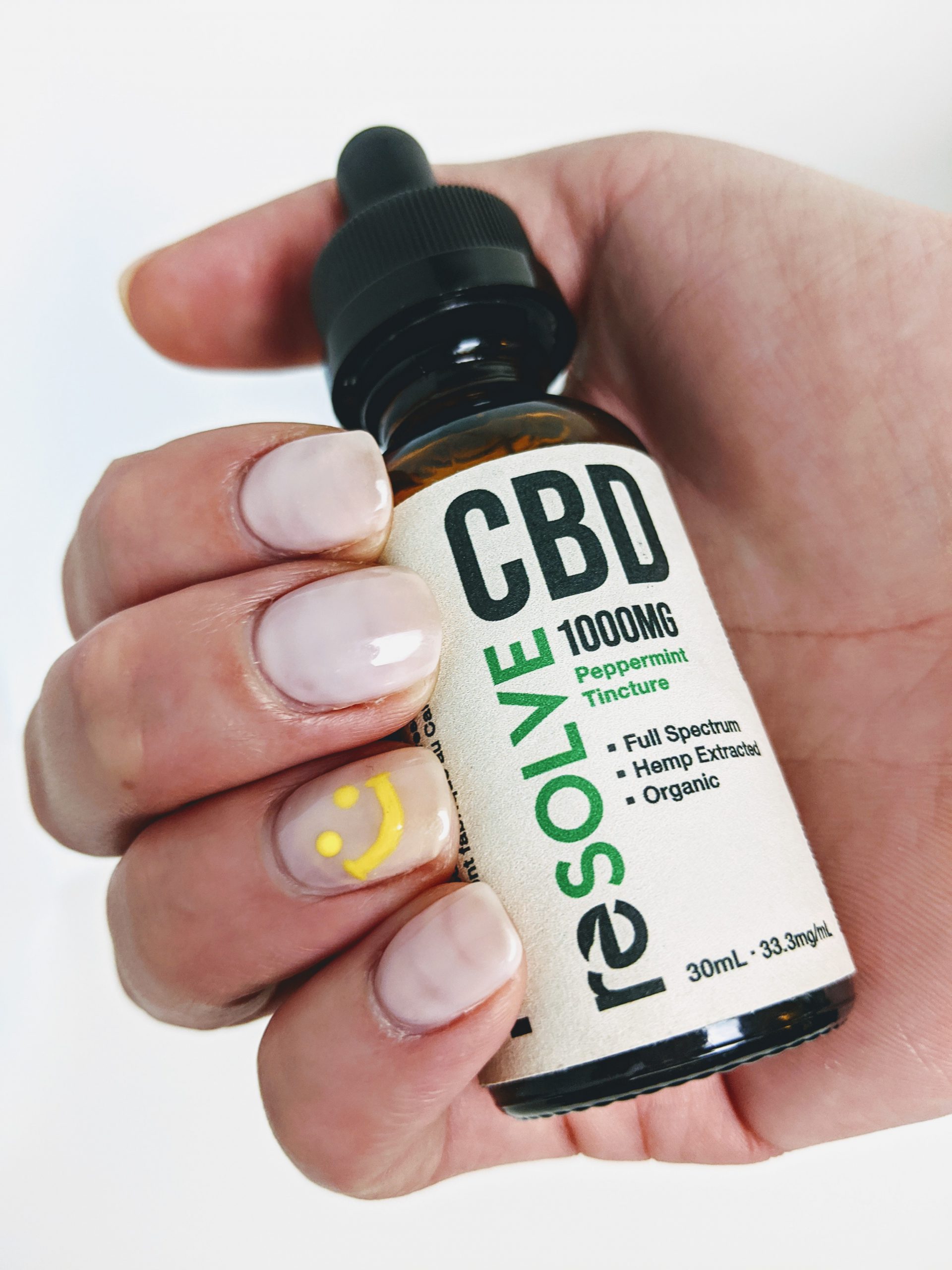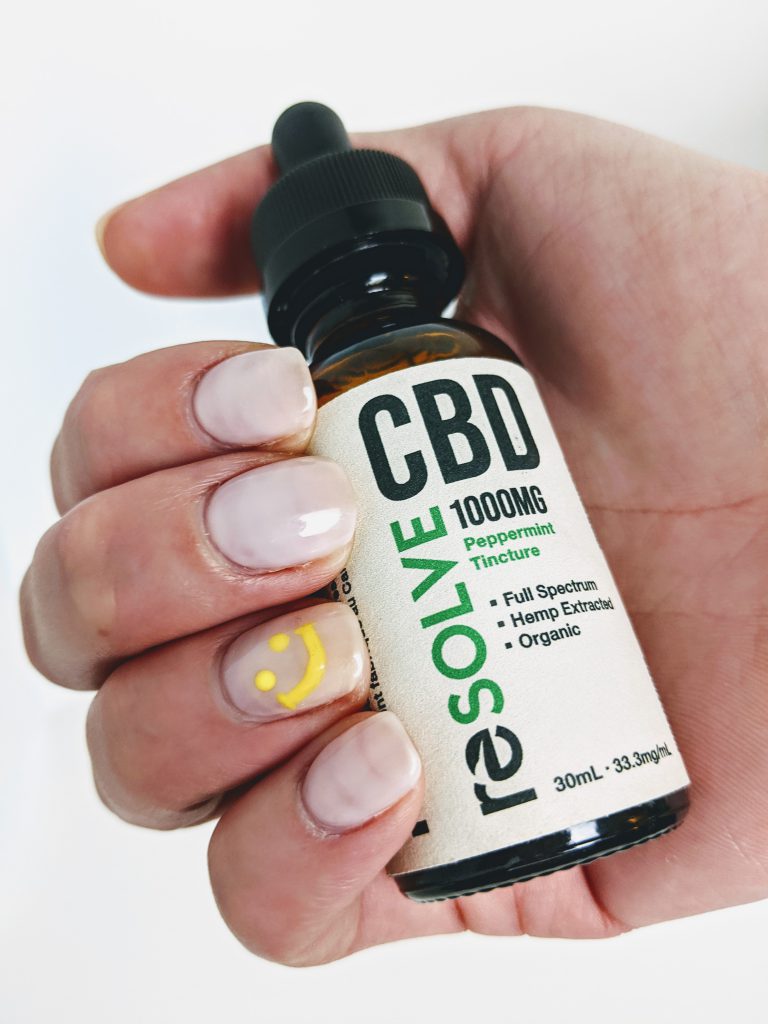 How to Buy CBD Online Safely:
1. Ask the Right Questions
Research and knowledge play a major part in the safe purchase of CBD products. That said, it's key to know what exactly it is you are looking for when buying these products. Ask the important questions that will help you identify the best CBD product for you:
What type of CBD is it?
It is essential to identify the type of CBD you are buying, because CBD products can contain different components, balances of key ingredients, and varying doses. These variables can provide you with different effects, so it's important to be able to tell the difference, and then identify the type of CBD best suited for you. CBD products are typically sold as  full spectrum, broad spectrum, or isolate. 
Isolate is pure CBD, with no additional cannabinoids. This impacts an individual differently than full spectrum or broad spectrum CBD that utilize all compounds that naturally occur in the plant. 
Full spectrum CBD contains mostly CBD, with trace amounts of THC (Tetrahydrocannabinol) and other helpful cannabinoids found in the cannabis plant, which work together to enhance the effects of CBD.
Broad spectrum is similar to full spectrum, however, it doesn't contain any THC —which may be a factor that impacts your decision. 
It's important to be able to identify what type of CBD an advertised product is to ensure you get the experience you're seeking. 
Where was it grown?
While hemp grows everywhere, some locations and atmospheres are better than others. For example, if hemp is grown in contaminated soil, the contaminants can be transferred to the plant. Common chemicals found in contaminated soil include lead, cadmium, arsenic and other hazardous metals. If a brand is not transparent about where its source product was grown, then that's a red flag. All of resolveCBD's products use CBD derived from locally sourced industrial hemp grown by Ontario farmers.
How was it extracted?
CBD can be extracted from the hemp plant in a variety of ways, which is why it's important to pick a product that's been manufactured with Good Manufacturing Practices. The cheapest way to extract CBD from the hemp plant is by using a liquid solvent to remove the plant's active compounds and then turn the compounds into liquids. 
The liquid solvents most commonly used in this process are ethanol, hexane, isopropyl alcohol, and butanal. Even though the carrier liquid gets evaporated through this process, the CBD extracted through these measures often are left with traces of the extraction chemicals after the fact.
Vapor distillation and CO2 extraction, on the other hand, are cleaner and healthier means of extraction. Both these processes involve zero chemicals; CO2 extraction uses pressurized carbon dioxide to extract compounds, while vapor distillation uses heated water vapour. resolveCBD's products use CBD that is extracted using the CO2 method.
What are the THC levels?
CBD products have different levels of THC depending on the type of CBD you are purchasing, and the way it has been manufactured. Even though the THC in hemp-derived CBD has no psychoactive effects due to its low levels, it is still important to be aware of the THC levels in your product. 
The THC and other components work together to provide an effect that differentiates from CBD products with no THC (known as the Entourage Effect.) Every consumer will have a different desired effect and reasons for using CBD, whether they are taking it for chronic pain or to relieve anxiety symptoms (among other reasons). resolveCBD, for one, is extracted from industrial hemp and not marijuana – this means that our CBD contains less than 0.3% THC (dry weight).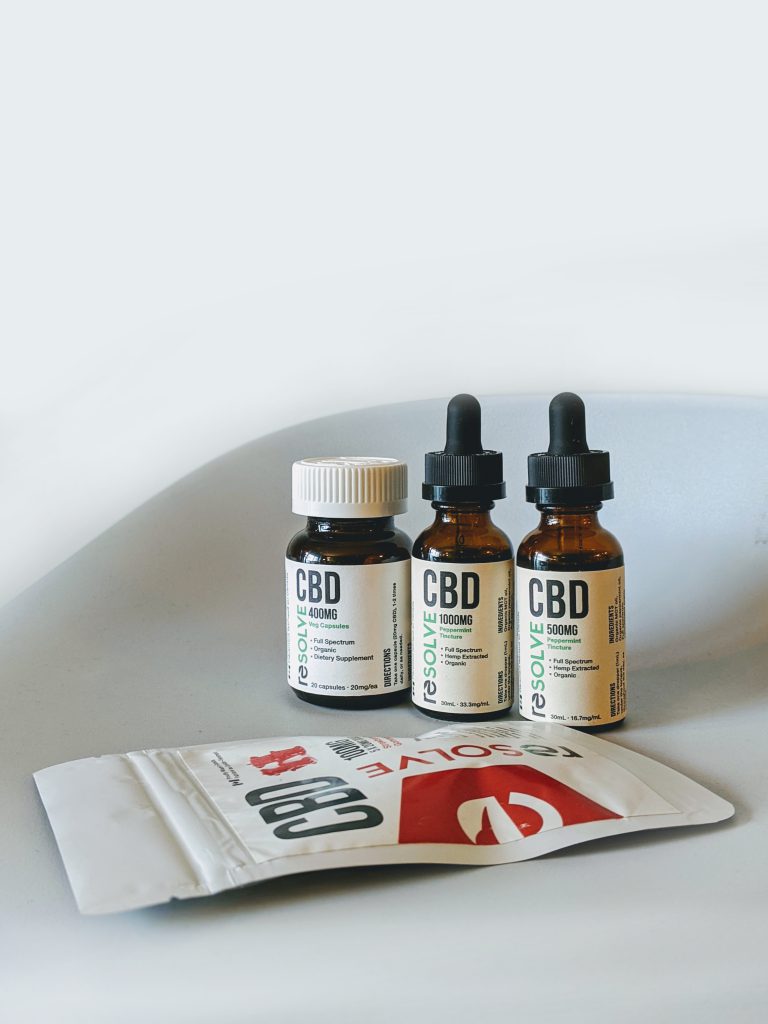 2. Find a Reputable Source
It is important to know how to find a reputable source when you're selecting a CBD brand. There are warning signs you will want to keep an eye out for that may indicate that a brand's product is not for you, or that their practices are less than honest. 
You don't want to buy your CBD product from just any source, you need to ensure that the brand you are choosing is reputable. There are a few ways you can confirm that a brand is, in fact, trustworthy and delivers on its claims:
Positive reviews of other brand products (Check out resolve CBD reviews) 
Products are clearly labelled
Disclaimers 
Lab test results
Reveals extraction & manufacturing process
3. Determine Legitimacy
According to Green Market Report, there are many illegitimate products that try to get passed off as CBD. To determine the legitimacy of a product, you need to know how to spot the dupes. Dupes are often lab produced synthetic cannabinoids. 
If you are unsure about a CBD brand or product, or any of the above warning signs leave you wanted to learn more, there are a few avenues you can take to confirm its legitimacy:
Read the product's report or lab test results (If a company lacks this, you may want to reconsider your choice)
See if the lap report or COA (Certificate of Analysis) suggests that the lab meets "ISO 17025"  standards (This means the lab adheres to high scientific standards)
Check the ingredient list (if cannabis sativa seed oil is an ingredient, this means the product is hemp seed oil, not CBD — but more on that later)
Consider the product or brand's claims (if it makes sweeping claims about miracle benefits or capabilities, be skeptical)
See if it's sold on Amazon (Spoiler: Amazon doesn't sell CBD)
4. Consider the Ingredients 
Before buying a product, ask yourself: what are the ingredients of the CBD oil? There are certain ingredients that will indicate a product is authentic CBD oil, while others may suggest the product is not necessarily as advertised. The ingredients will also help you determine what type of CBD the product contains . For example, if a product says "full spectrum CBD," it's not CBD isolate, and vice versa. Additional ingredients will often include the carrier oils used to formulate the product, as well as essential oils and/or flavourings.
Ingredients to avoid (if not paired with CBD): 
Hemp seeds 
Hemp seed oil
Cannabis sativa seed oil
Note: hemp seeds and hemp seed oils should not be avoided altogether, however, do be careful that these oils are not being passed off as CBD, as CBD can be hemp-derived. These ingredients are perfectly fine as carrier oils.
Ingredients to look for: 
Grapeseed oil
Organic MCT oil or coconut oil
Cold-pressed Olive oil
Cold-pressed hemp seed oil
Sweet almond oil
THC (consider how much THC is in the product)
CBD (full spectrum, isolate or broad spectrum)
ResolveCBD uses healthy, organic ingredients. For example, our full spectrum CBD Oil is made with:
Organic MCT oil
Organic peppermint oil
Full spectrum hemp-derived CBD (CO2 extracted)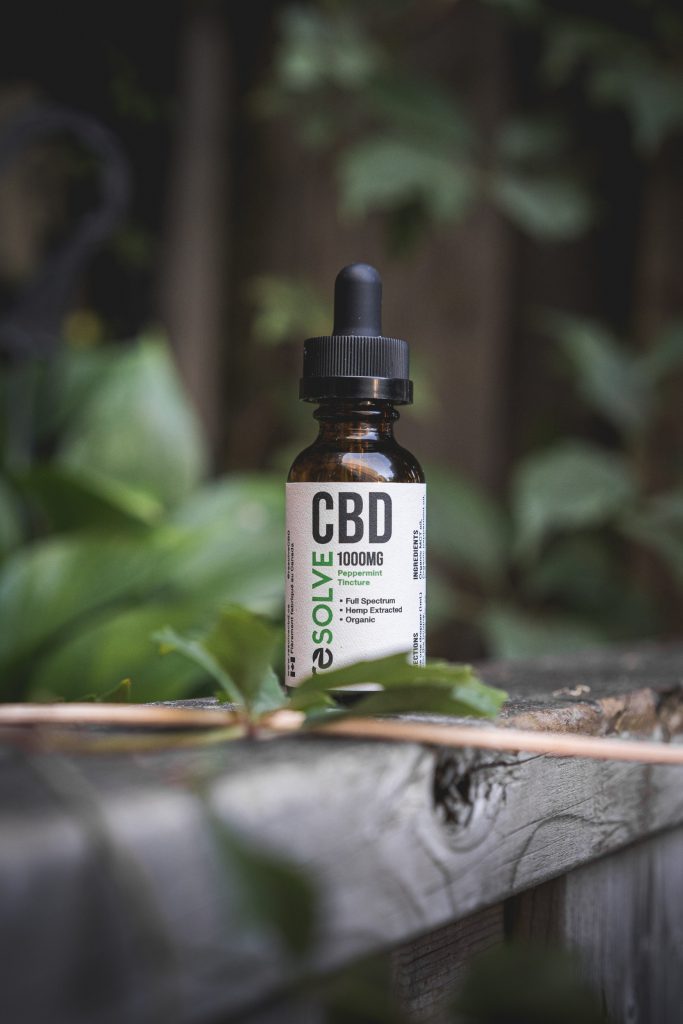 5. Check the Dosage
It is essential to be aware of the right dosage of CBD for you to take, as well as the dosage of CBD in a given product. After all, these factors go hand in hand. 
The right dose for you also depends on how you are administering the product (i.e. topically, sublingually), in addition to the product itself. For example, when applied topically with a CBD infused balm or similar, the CBD must penetrate the skin's epidermis and pores before reacting with cannabinoid receptors. When consumed sublingually, the CBD is absorbed through mucous membranes in your mouth and travel director to your bloodstream, where it circulates throughout the body to interact with cannabinoid receptors. This means that topical CBD requires heavier application to counteract the lower absorption.
Factors to consider when identifying the right dose for you include:
Your body chemistry
The condition you are seeking treatment for
The concentration of CBD in a given product 
Your weight/height
If you are confused about the right dosage for you, check out this CBD dosage chart to help you determine the best dose for you, as well as information on the dosage of ingredients in a given product. Or, take our short quiz for a personalized recommendation.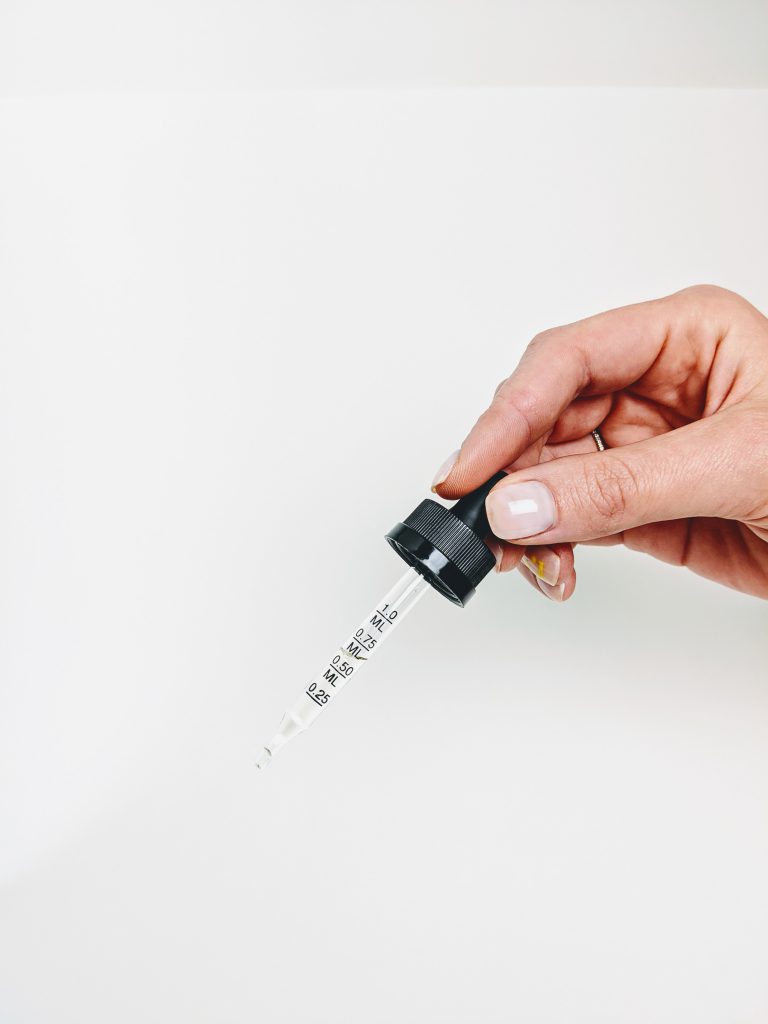 6. Is it Lab Tested?
To safely purchase CBD online, it's important to review a product's lab test. If a product has not been lab tested, or the tests are not available, you are better off purchasing a different product that provides proof of testing. 
Third party lab test results or a Certificate of Analysis (COA) will be able to tell you the date of the lab test, the cannabinoid content, and any presence of contaminants in a product (depending on the tests completed). This information can help you to make a safe, educated purchase. You can view the COA for resolveCBD Oil 300mg Full Spectrum here.
7. Know When to Turn a Company Away 
To ensure the safe purchase of CBD, it is important to be able to spot the warning signs that a CBD brand or product is not what it claims to be:
Cheap Product : No one is saying that you should only buy CBD products that break the bank, but it is important to be wary of products that are suspiciously inexpensive or heavily discounted. The prices of CBD products are marked based on the raw ingredient costs, lengthy extraction and manufacturing process, pricey scientific equipment, and the time of skilled workers. If a CBD product's cost is suspiciously low, chances are it skimped out on one of these essential factors that contribute to a safe CBD product.
Unclear Labelling: All CBD products should be clearly labelled indicating its ingredients, how it was extracted, and the dosage. resolveCBD includes all this information on its products so consumers know exactly what it is they are buying.
8. Hemp Seed Oil Vs. CBD
How do you know if a CBD product is in fact CBD, or if it's actually hemp seed oil? The reality is that these two products are very different, and identifying that distinction plays a major role in purchasing the right product for you.

CBD and hemp seed oil may be in the same cannabis family, but they are not the same thing. They don't have the same effects considering hemp seed oil doesn't include the necessary components of the hemp plant to have the desired effects.
Despite this fact, some brands try to pass off hemp seed oil as CBD. The thing is, CBD is an expensive ingredient. Manufacturers have historically tried to cut costs by using hemp seed oil instead of CBD to make a "CBD" product.
According to Healthline, the best way to tell the difference between hemp seed oil and CBD is to read the ingredient list. Hemp seed oil is typically on ingredient lists as cannabis sativa seed oil, whereas CBD is often listed as cannabidiol, full-spectrum hemp, hemp oil, PCR (phytocannabinoid-rich) or PCR hemp extracts.
9. Consider Your Unique Needs
CBD is not a one size fits all solution; what may be well suited to you, may not work well for someone else. To identify what is a safe and effective CBD product for you, consider your unique needs and preferences. 
What is your reason for purchasing CBD; is it to relieve chronic pain? Anxiety? Poor sleep? Identifying this can help you to choose the product that best suits your desired effects.
It is also important to consider things like current medications and health conditions that may impact your ability to safely experience CBD at a given time.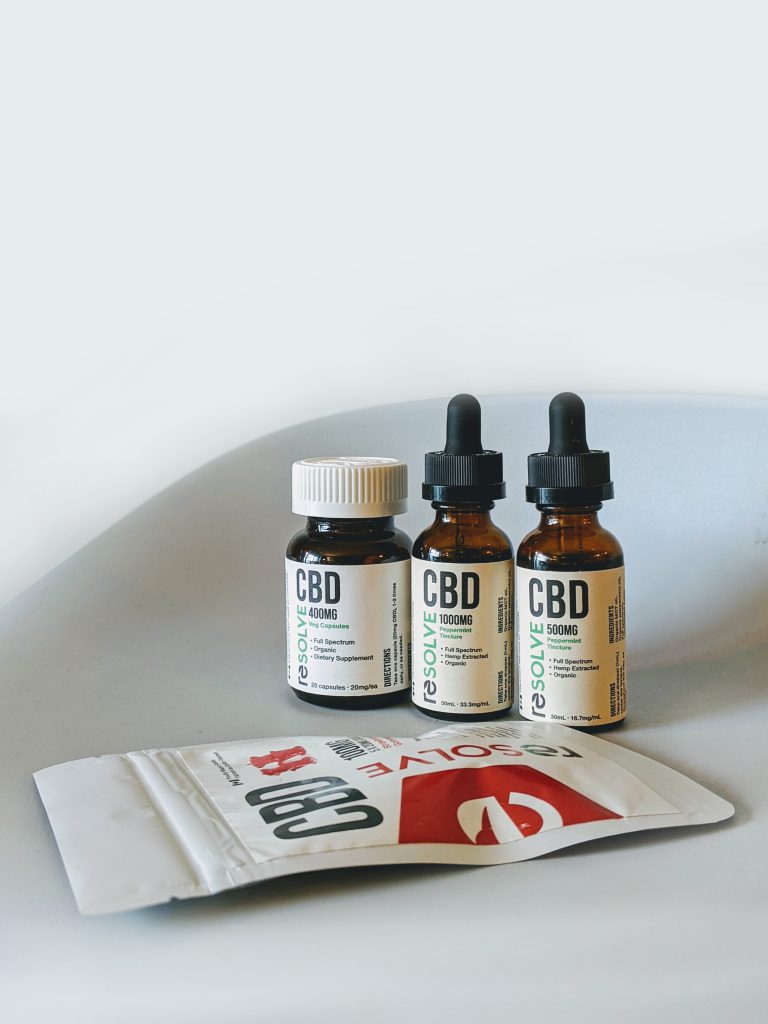 10: Educate Yourself
The first step of how to buy CBD online safely is to educate yourself. Do your research to not only make educated decisions on the type of product you want, but to truly understand the effects of these products and how they work. 
Understanding the manufacturing process helps consumers to have a better understanding of why CBD products work the way they do. Read educational articles like the resources we have on resolveCBD to help you to make a more educated decision that you can feel confident about. 
Educated decisions on CBD will help you to have a more safe experience because you will be more aware of the precautions to take, what to consider, and set realistic expectations for your experience.
DISCLAIMER: Information and products presented by resolveCBD are not intended to diagnose, treat, cure, or prevent any disease or ailment, nor is it intended to be a substitute or alternative for professional medical advice. Always consult with a licensed professional regarding medical treatment or possible interactions with prescribed drugs. Products are intended to be used as directed, by individuals who are 19 years of age or older.
|
Published February 11, 2020