What to look for in CBD Edibles
The term edibles have become just as much a part of pop culture lingo as it has in the health and wellness world.
Whether it's celebrities touting the effectiveness of CBD edibles or medical professionals sharing insight on CBD's therapeutic effects, more and more people are talking about (and asking about) CBD edibles.
So, what are CBD Edibles? Edibles, in the general term, refer to any food product containing some form of cannabis, such as gummies, capsules, chocolate and even beverages. CBD edibles contain CBD oil along with other ingredients depending on the type of edible. Whether it's a chewable CBD gummy treat or an oral CBD capsule, CBD edibles are a convenient, easy way to enjoy accurately dosed CBD.
How are CBD edibles different than marijuana edibles?
While they can come in the same forms (gummies, capsules, baked goods, etc.) the difference is the type of cannabinoid in the edible. Cannabis is a genus of flowering plants which include hemp and marijuana. Both hemp and marijuana contain cannabinoids – naturally occurring compounds – and two of the most well-known cannabinoids are Cannabidiol (CBD) and Tetrahydrocannabinol (THC). High quantities of THC are found in marijuana whereas CBD is found in higher quantities in hemp.
CBD edibles contain Cannabidiol which offers a host of therapeutic benefits for the mind and body without the psychoactive factor of THC. In simpler terms, marijuana edibles – no matter the form – will get you high, whereas CBD edibles will not.
How are CBD edibles made?
CBD edibles contain CBD oil, they are infused, baked or mixed into other ingredients. For instance, resolveCBD gummies are made with full spectrum CBD, organic coconut oil, organic honey, corn syrup, citric acid, artificial flavouring and gelatin. resolveCBD capsules also contain full spectrum CBD and organic coconut oil.  Different edibles will contain different concentration amounts of CBD, it's important to read not only the ingredients list but the concentration amount in any CBD edible. One of the benefits of CBD edibles like CBD gummies or CBD capsules is each piece contains a specific and accurate dose. If you're just beginning to navigate the world of CBD and are unsure about which CBD tincture is best for you, gummies are an easy, lower cost gateway into sampling products to determine if CBD is right for you.
Our CBD Quiz & Dosage Calculator Chart provides a guide to help find the right dosage for your range. Remember, start low and go slow—we recommend starting with the mild dosage and tracking its effects. If you require a higher dose, gradually increase it in small increments every 2-3 days until you find the right dose to suit your needs.
CBD edibles like gummies and capsules typically take effect within 45 minutes on the low end to up to 2 or 3 hours after being consumed, depending on several factors such as weight, digestive system, metabolism, and how much you've recently eaten.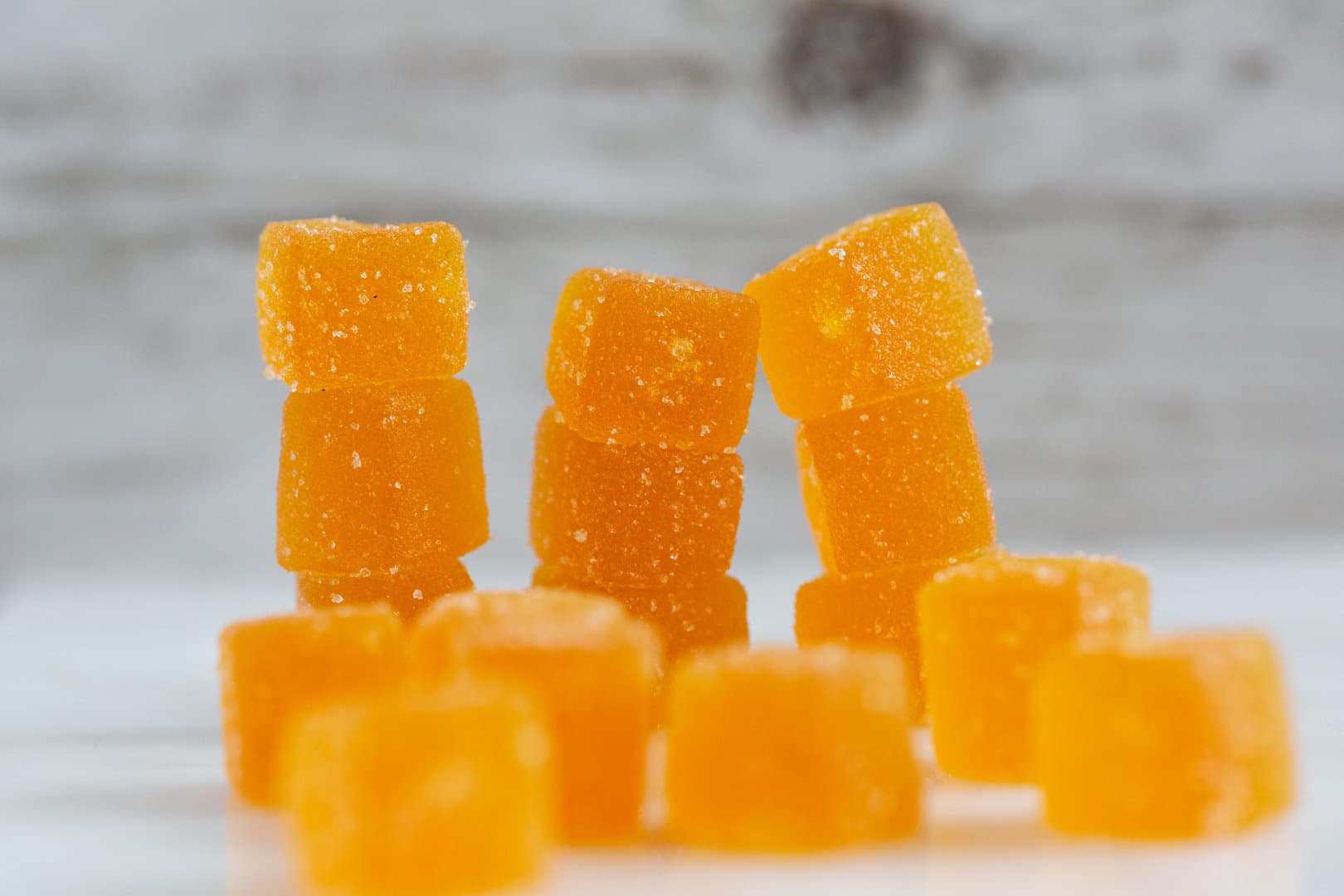 Depending on the dose you can take 1-2 CBD capsules a day with water. For gummies, read the dose carefully and depending on your needs and other factors mentioned above 1-2 gummies is sufficient.
CBD edibles, oil and topicals are used more and more for their healing properties and health benefits. Similar to other cannabinoids, CBD works with the body's endocannabinoid system (ECS), boosting its efficacy and assisting with natural processes such as appetite regulation, swelling or inflammation, memory, immune function, sleep, and mood.
CBD has been shown to help those who suffer from chronic pain, arthritis, epilepsy, and nausea. It also helps to reduce swelling in the body, making it ideal for individuals who want something other than conventional treatment to ease their pain. Due to CBD's ability to relax the body and reduce anxiety, CBD can help patients with insomnia, allowing them to fall asleep easier and for longer periods.
CBD edibles can be taken anytime, you can simply take one before bed to help with sleep issues, to reduce anxiety symptoms, or to alleviate pain or inflammation.
What to look for in a good CBD edible?
First, take your pick. If it's a CBD gummy, go for flavours you like! CBD gummies are a delicious way to consume CBD with the added convenience of accurate dosing. CBD capsules are also ideal for those who want the benefits of CBD oil but don't enjoy the taste.
Every company or CBD edible maker does it a bit differently. When looking for a good CBD edible, always read the packaging. Each package should have information on the total amount of CBD per package as well as the breakdown of CBD per gummy. For example, resolveCBD gummies contain 20mg per gummy for a total of 100mg in a package.
With so many flavours and gummy types available, you will certainly find one you like best. But as always, be sure to read the dosage and ingredients carefully – don't let the fun shapes or cool flavours distract you.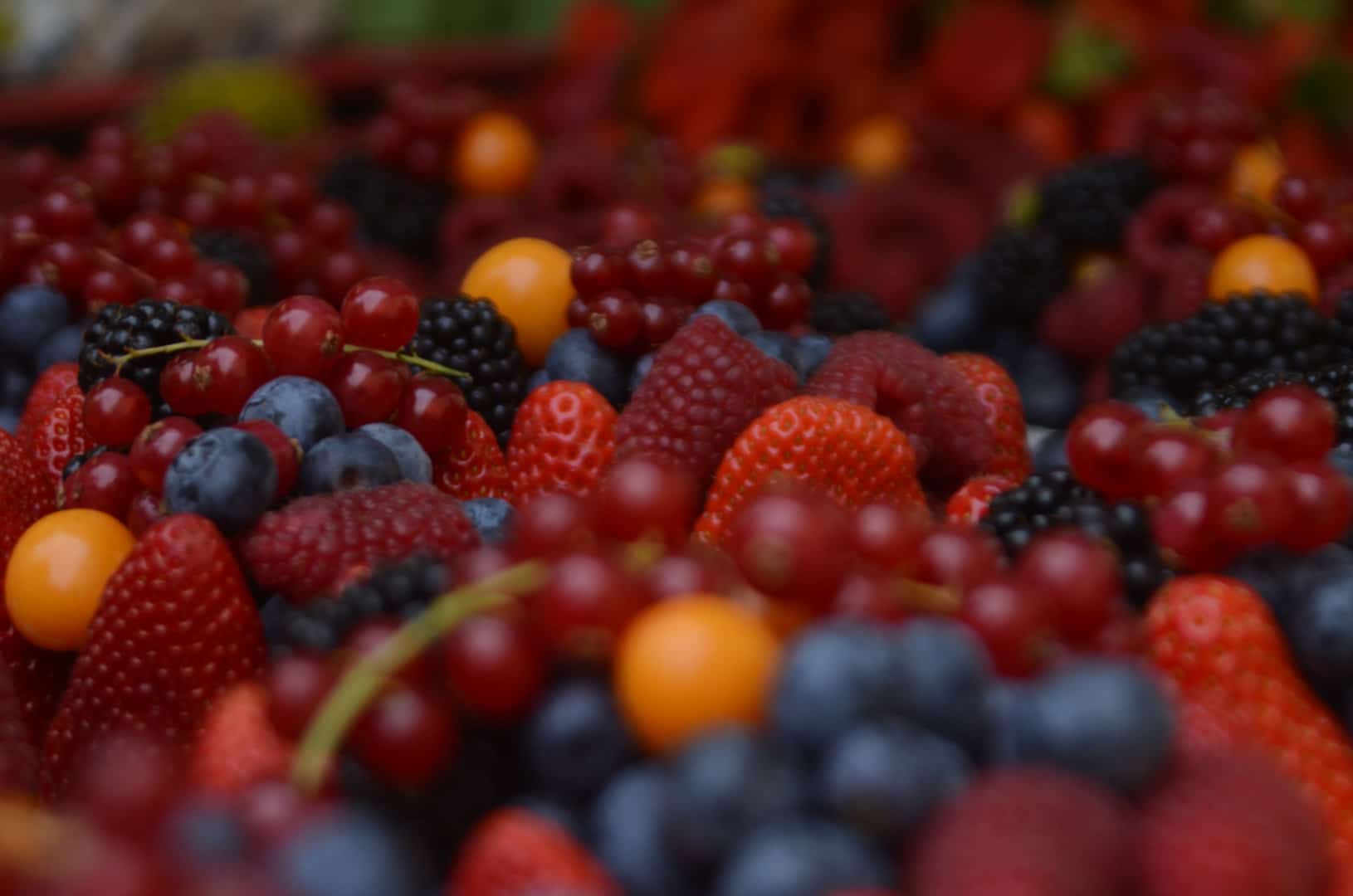 It's also important to look at what type of CBD is in the CBD edible. CBD products are typically made with full spectrum, broad spectrum, or isolate CBD.
Isolate is pure CBD, with no additional cannabinoids. This impacts an individual differently than full spectrum or broad spectrum CBD that utilizes all compounds that naturally occur in the plant. 
Full spectrum CBD contains mostly CBD, with trace amounts of THC and other helpful cannabinoids found in the cannabis plant, which work together to enhance the effects of CBD. Since full spectrum CBD contains all compounds that naturally occur in the plant, your body is able to benefit from the entire plant when you consume this type of CBD oil. This brings on the Entourage Effect; the term used to describe the synergistic relationship of the compounds that naturally occur in cannabis (i.e. what the body experiences when all the compounds of the cannabis plant work together upon consumption).
Broad spectrum is similar to full spectrum; however, it doesn't contain any THC. Identifying the type of CBD in the product is important to help meet the relief you need. Whether you are new to CBD edibles or a veteran, it's always best to consult with your medical professional if you're unsure about an edible or an ingredient. CBD is safe for mostly everyone (even pets!) but if you're on prescription medication or undergoing any type of health treatment, check with your doctor before including CBD edibles into your health regimen.
So, you know what kind of CBD edibles are available, what ingredients they mostly contain, and how to look for a good CBD edible. How do you store them to ensure you get the most out of them? CBD gummies are best kept in your refrigerator. They expire typically 3 months after the manufacture date. CBD capsules, similar to daily vitamins, should be kept in a cool, dry place. Follow the label and packaging for expiry dates.
In general, CBD edibles are a good entryway product for those looking to try CBD for the first time and for those who are unsure of how much CBD to take. CBD gummies come in an array of doses from small (starting at 10 mg) and up. It's a good way to test how much CBD works for you. CBD edibles are also portable and easy to store for a convenient way to get your CBD. With a variety of CBD edibles to choose from, you will find something to suit your health needs and your taste buds.
DISCLAIMER: Information and products presented by resolveCBD are not intended to diagnose, treat, cure, or prevent any disease or ailment, nor is it intended to be a substitute or alternative for professional medical advice. Always consult with a licensed professional regarding medical treatment or possible interactions with prescribed drugs. Products are intended to be used as directed, by individuals who are 19 years of age or older.